July 11th 2006
Our newest baby cousin is Katie who arrived like Ronan in a breech position !!
Miriam(Joe's niece) is her proud mum and Katie had to spend a few weeks in Crumlin Hospital Dublin. She is now doing really well and full of smiles.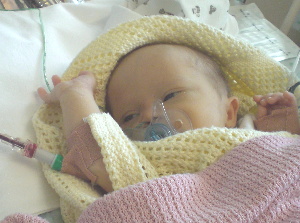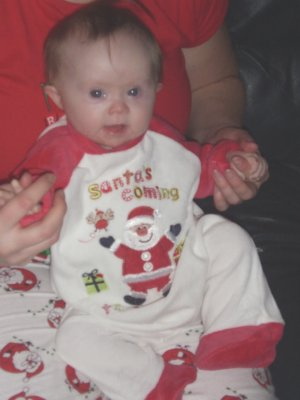 The latest news is that Kerry in San Francisco is due TWINS ....twin one .arrival expected Jan 7th at 11.21 and twin two at 11.23 ...of course this will depend on traffic and prevailing weather like fog in downtown San Fran....more news later....
Yes we have a newsflash THE TWINS ARE HERE !!!! Two boys identical in every way except one is about twice as heavy as his little brother !!
They arrived on Mon 2 Jan 2006 at 15.30 .....Thomas Martin first weighing in at 5lbs 14 oz
Then Colum Joseph ..emergency caesarian section 15.31 ...7lbs and 4 oz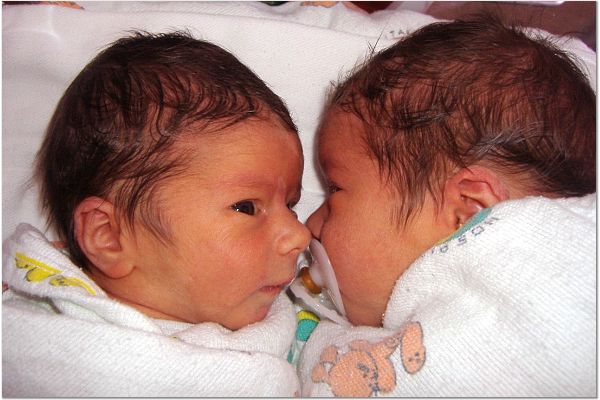 The best of friends already !!!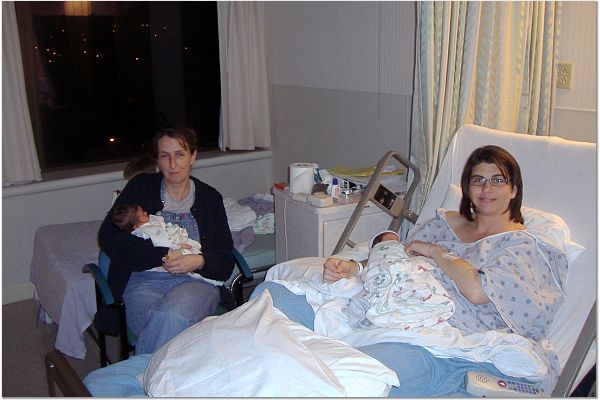 Here we have the proud mum Kerry and Mary (the new wet nurse)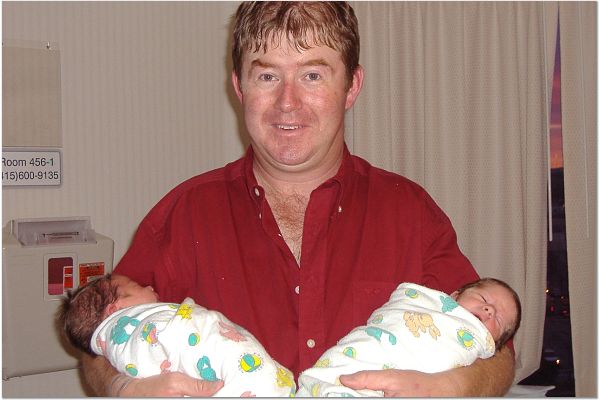 Martin looks stunned .......go home quick and get some sleep or a large whiskey!!
Eoin Slattery is the latest arrival in April 2005.
David ,Allison pictured below and Allannah is doing her best to blow out the Christening candle !!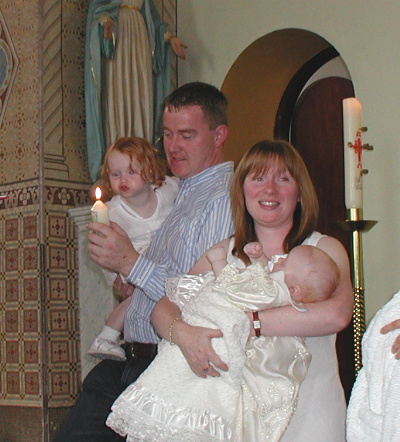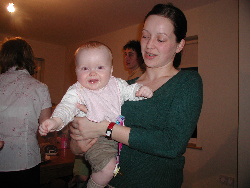 A new arrival to our ever increasing family is Conor Phillip Gammell and here he is in his proud mother's arms !!! Ann Marie Gammell (Tangney) is Joe's sister from Castleisland.
He was born on the 5th October 2004 at 8.51pm and weighted in at 7lbs 3oz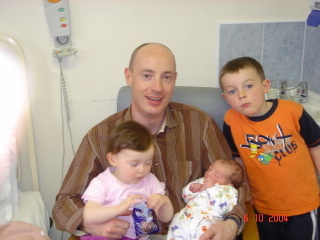 Phillip has Ailbhe and Cian jostling for attention !!
Our second newst cousin.. Born in the USA...
Our next baby cousin is due to arrive on the 3rd of March 2004 between 9.05 and 9.07 (which is what Martin put down on the order form when he was asked what time would you like your baby delivered Sir?) Kerry may have to change that date as she has a hairdresser's appointment which clashes. So, we will be kept in suspense as to what date and time the new nipper will arrive !!!
NOW THE NEW KID ON THE BLOCK !!!
Now we have exclusive photos of Ian Michael Slattery ..........
He was born on Friday, March 5 at 10:35 pm. He was 21 inches long and weighed 8lbs 1oz.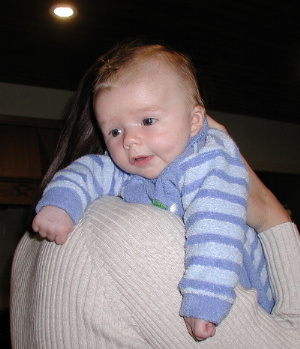 Can somebody tell my Mum that I'm afraid of heights and about to get sick !!!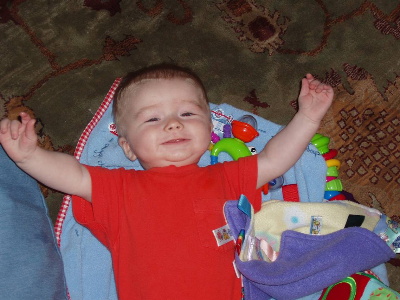 ..... Come on somebody Pick me up right now or I'll.............call childline !!!

Our third newest cousin is Alnna Slattery , who was born 26 July 2003
( 7lbs 10 oz in case you are awake all night trying to guess her weight !!!)
Our warmest congratulations to Alison and David (Liz's brother), the proud new parents and of course Cathal who now has a baby sister .